I got off my butt and updated this page on November 20, 2012





Official UHHS - CHS Alumni Association website by Gary Crandell '69

Class of 1997 site by Christina Doyle.

Class of 1972 site by Ray Howard

CHS alumni site by Avery Barnes '92.

CHS site by Steve Kramer '87

Class of 1983 site by Norm Roberts.

Class of 1973 site by Ed Whitney and Becky Broshar-Gordon

Hadite message board site by Tracy White Canning '76.

Hadite message board site by Lorraine Heick '87.

Hadite site by Carl Bennington '73

Great site for military brats.

Alumni directory for American overseas schools.

Military brats site by Vann Baker.

Military brats site by Marc Curtis.

Lists schools and work places.

Book about life as a military brat by Michael Ritter, Class of '73, Kaiserslautern, Germany. I'm sure we can all relate to this.

Award winning documentary about military brats written and directed by Army brat Donna Musil and narrated by AF brat Kris Kristofferson. A must see so please watch for it in your area.

Welcome to UHHS Stuff Links. This page lists Hadite sites,  Hadite personal websites, Hadite blogs and online photo albums, links to other UK schools, search sites for finding old friends and classmates, and links to other websites of interest. If you have a website for your class, or a personal site you would like listed, please send me an e-mail. As always, comments or suggestions are welcome. Thanks!!

Click
here
to go straight to the blogs.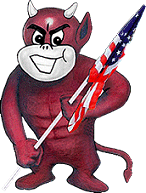 Awesome site dedicated to the memory of RAF Upper Heyford.

The official RAF Upper Heyford museum, an amazing place!!

UK websites of interest.

My Dad's old outfit.

American high school in France where a few Hadites came from after DeGaulle took France out of NATO.

Great website for the American high school in Wiesbaden, Germany

A place to show your support for our troops.

All graphics on this site designed and created by Gary R. Crandell unless otherwise noted.

Copyright 2000-2006. All right reserved.

Alconbury High School home page.

ASL home page.

The premier Lakenheath website, very cool.

Cool Lakenheath Class of '71 site by my old friend Dan Fouts.

Really awesome London Central alumni website. Great job!!

Woodbridge HS website.

Alumni website for Bushy Park.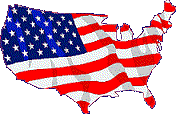 MySpace site for Hadites by Susan Daly-Whitmore '86