Here's your big chance to sign in and show everyone where you're at these days, so please take a minute to sign the guestbook and put a pin in the guestmap. Thanks!!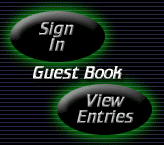 All graphics and logos copyright Gary R. Crandell 2015. All rights reserved.

Welcome. This is a web site dedicated to the students and faculty of Upper Heyford High School and Croughton High School, England - the Hadites.  This was a special time and place in our lives and I hope this site will bring back fond memories and will help you find old friends and classmates. 

This site designed and created on October 20, 2000 by Gary Crandell '69. 

As always, any questions, comments or suggestions are welcome. 

Gifts and souvenirs with class 

year on them available for all 

years (1967-1997). 

Click 
here
 to see a list of Hadite students and faculty who are no longer with us.
If you have a name to add to this page, please 
email
 me. Thanks.
This page was updated on October 18, 2020
This site is currently being overhauled after 19 years. Some features are going away, others will be added. There's a lot to be done so thank you in advance for your patience. Please see the Hadite News section below and don't forget to sign the 
guestbook
 down at the bottom of this page! As always, comments and suggestions are welcome. 
Thanks, I hope to see you again soon!

Once a Hadite

Always a Hadite


Ever wonder where the Hadite name came from, or who the first ever Hadite Homecoming Queen was? Check out the 
Hadite History
 page to find out!!

Hadite News

There's lots of Hadites and reunion information on FaceBook, come find us listed under "Groups" or go to the Hadite 
Info page
 to see a listing of the groups.
Note: you need to have a FaceBook account to access the Hadite pages on FaceBook. Information related to reunions or other Hadite matters will be posted on this site when relevant.

2021 Reunion

The 2021 Hadite Reunion will be held in San Diego, California. Go
 here
 for the latest information.
Hadite Database

The Hadite Alumni Association database is being updated by datakeeper Julie Peacock Brown '83. To ensure that she has the current contact information for you, or to remove yourself from the database, please go to one of the following:

Alumni Association Leadership Team

As for the Hadite Alumni Association, we exist merely to "throw a big party" every 3 years. With the increased use of social media, we will continue to utilize Facebook and this website for news, but in the future, we will no longer send out lengthy newsletters. INSTEAD we will send out post cards/flyers yearly to verify contact info and inform you of upcoming reunion news.  

Need a transcript?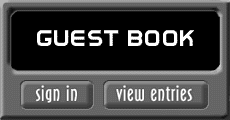 Active Guest Book

Use this one for new entries