Here's your big chance to sign in and show everyone where you're at these days, so please take a minute to sign the guestbook and put a pin in the guestmap. Thanks!!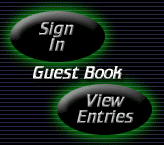 All graphics and logos copyright Gary R. Crandell 2015. All rights reserved.

Welcome to UHHS Stuff, a Hadite web site dedicated to the students and faculty of Upper Heyford High School and Croughton High School, England.  This was a special time and place in our lives and I hope this site will bring back fond memories and will help you find old friends and classmates. 

This site designed and created on October 20, 2000 by Gary Crandell '69. 

As always, any questions, comments or suggestions are welcome. 

Need a transcript?

Call the Educational Testing Service (ETS) at 1-800-257-9484.

Please call prior to writing as ETS will not fill requests without the appropriate payment. 

The address for ETS is: P.O. Box 6605, Princeton, NJ  08541

Gifts and souvenirs with class 

year on them available for all 

years (1967-1997). 

Click 
here
 to see a list of Hadite students and faculty who are no longer with us.
If you have a name to add to this page, please 
email
 me. Thanks.
I got off the couch and updated this page on March 13, 2018

There's lots of old and new photos, reunion photos, a Hadite directory, info about reunions, a history page with yearbook covers, a FAQ page, a class slogans page, links to other Hadite sites and other UK schools, links to 

Hadite personal sites, a 
memoriam page
, and the only Hadite souvenirs in 
the galaxy here. This site is updated all the time, so be sure to check out 

the 
What's New
 page when you stop by ok? And don't forget to sign the 
Thanks, I hope to see you again soon!

*The photos are currently offline but will be back soon.


Ever wonder where the Hadite name came from, or who the first ever Hadite Homecoming Queen was? Check out the 
Hadite History
 page to find out!!

Hadite News

2018 Reunion

The voting for the site of the 2018 Reunion ended January 30, 2016 with Boston as the winning location. The final votes were as follows: Boston 82, Orlando 67, Atlanta 61, Baltimore 32, Philadelphia 22. Updates will be posted when they become available.

Hadite Database

The Hadite Alumni Association database is being updated by datakeeper Julie Peacock Brown '83. To ensure that she has the current contact information for you, or to remove yourself from the database, please go to one of the following:

Alumni Association Leadership Team

As for the Hadite Alumni Association, we exist merely to "throw a big party" every 3 years. With the increased use of social media, we will continue to utilize Facebook and this website for news, but in the future, we will no longer send out lengthy newsletters. INSTEAD we will send out post cards/flyers yearly to verify contact info and inform you of upcoming reunion news.  

On a final note, many thanks go out to Lyn Kulczyk Pool '73, and Candy Falder '73, for their many years of dedicated service keeping us all connected in the days BEFORE social media!  The current Leadership Team will continue their efforts as we proceed into the next decade!  We all welcome YOUR input & suggestions as we head into the next decades!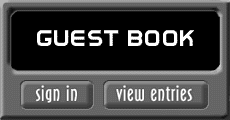 Active Guest Book

Use this one for new entries


Hadite Info

Brat Pin

A pin and pendant commemorating military brats has been created by Bob Holliker (H.H. Arnold, Wiesbaden and Verdun, France.) For ordering information please go to 
www.bratpin.com
. 
2015 Reunion

The UHHS/CHS Reunion was held in Chicago, July 16-19, 2015.