Hadites since June 26, 2002 who wish they could think of a cool slogan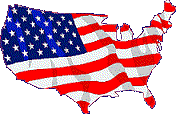 Welcome to the Hadite Class Slogans page. We've been having a lot of fun with the slogans and you guys have come up with some pretty good ones--the ones you made up for the classes that didn't have one of their own were a riot. But, several of the class reps have let me know recently that their classes aren't interested in coming up with a slogan, so I've decided to change things around a little here. Instead of being a slogan competition between the classes, I've decided to make this page a wall of honor page instead. The classes that have a slogan of their own are honored below, and there will be no mention of the classes that don't have one. Sound fair? So a big thanks to the classes who have taken the time to come up with a slogan, this page honors your Hadite spirit.

I got off my butt and updated this page on August 25, 2011
As you can see there's still quite a few classes out there who haven't come up with a slogan, so if your class is one of them, please feel free to send something. If you'd rather not have your name listed, just let me know ok?