*Philadelphia, PA

*Washington, DC

*Raleigh, NC

*Charlotte, NC

*Charleston, SC

April 2007 update

Well, the votes are in and guess what? We have a tie and not a real clear winner. Two cities got 14 votes, 1 city got 13 and 1 city got 12 votes. So here's what we are going to do...

I will now accept votes by e-mail until the end of May. Only 1 (one) vote per person and anyone who has voted already doesn't vote again. Maybe I'll get a more clear idea with more people voting via e-mail. In order for your e-mail vote to be counted, you must include your full name in the body of your e-mail, along with the city you are voting for.

I will only accept e-mails from people that I do not already have paper votes on and I will NOT accept an e-mail from somebody who tells me it's for somebody who does not have e-mail. In that case, that person needs to send me a paper ballot.

MOST IMPORTANTLY, my e-mail address has changed again. This is for the last time I PROMISE!!!! You can now reach me at
LPool1@Juno.com
. Paper ballot can be mailed to:
Lyn Kulczyk Pool

P.O. Box 376

Liberty Hill, TX  78642

Cities once again are...

Savannah, GA

Myrtle Beach, SC

Orlando, FL

Atlanta, GA

February 9, 2007 update

The votes are in and counted. The winners, in no particular order, are:

Atlanta, GA

Myrtle Beach, SC

Orlando, FL

Savannah, GA

One more time I am going to be asking for your votes. One vote only please. Postcard in the mail to me with one of these cities. I want a return address or the card will not be counted. I will accept NO e-mail votes. NO EXCEPTIONS!!! Sorry, heard that there was some grumbling out there in Hadite Land but until someone comes up with a better way...this is how we are handling it. For those of you who are new or uniformed...we tried it via the web and it was rife with problems!!!

We want a fair count!!!!!!!!

Do it now before you forget about it. Hope that we have a better voting count this second time than we did the first time or a little more than 50 people will be deciding where the group goes next. Deadline is March 31, 2007. So go out and get a postcard and send it to me.

Lyn Kulczyk Pool

P.O. Box 376

Liberty Hill, TX  78642

October 31, 2006 update

Due to the low number of votes that have been received in the first round the deadline has been extended to November 14, 2006.

September 29, 2006

We are East Coast this time and our choices are so many that we are going to be having two different votes. The first vote will be to get the choices down to about 4 places to choose from and the second will be to pin it down to one place.

We are also going to do the voting a bit different than we did last time. I think that if we do anything on the web there will always be people who will find a way around and vote more than once. So here is what we are going to do. You will have to take some responsibility in getting your vote to me and nothing will count unless I have something concrete in my hand. So get a postcard and write the name of the city on it. I need to have your return address on the card as well. If the return address is not on the card then I will toss it. No exceptions!!

You have from now until the 31st of October to get me a post card. But do it now before you forget about it. I will tally the votes and the 4 places that receive the highest votes will then go on for the next round of voting. Nancy will post the results in the next newsletter. We will then do the same once again to find out where most of us want to have the next reunion. I'll ask that you do the same once again and Nancy will once again post the final results in the newsletter. If your city happens to win you might consider being a point person on the reunion committee. If you live in the city that wins it would be wonderful if you would point out all the interesting things to see and do in your city. Think about it. Doesn't really take all that much time but would require maybe writing an article in the newsletter.

Everyone is invited to vote who is was or wanted to be a Heyford/Croughton alumnus. But remember I'm checking the database and if you are not listed then I'm tossing your vote. If there is no return address, I'm tossing it out. Spread the word and tell all your classmates and friends. We will also be sure to put the word out on the websites so if you somehow misplace my address then you will be able to find it there. No electronic votes will be counted...no e-mails will be counted. The only thing that will be counted will be what I have in my hot little hand.

Here are a couple of things to remember when choosing a site. Location, location, location. Airport access, is the airport a major hub so that most of us who have to fly in can do so without much trouble? And proximity to the city that we choose. If the airport is too far away and you have to spend an hour in a bus then that's not really a good choice. We want something that is easy in and easy out. Public transportation in the city. How easy is it to get around town? People don't want to spend their whole budget on taxis.

Last but not least...Pricing...how expensive is the city? I know that resort towns tend to be a bit on the expensive side so consider the fact that not everyone is a Rockefeller or for you younger Hadites...a Bill Gates.

So here are the choices for our next reunion:

*Myrtle Beach, SC

*Nashville, TN

*Savannah, GA

*Atlanta, GA

*Orlando, FL

O.K. now get a postcard and vote and send it to me:

Lyn Kulczyk Pool

P.O. Box 376

Liberty Hill, TX  78642

This page was last updated on August 25, 2011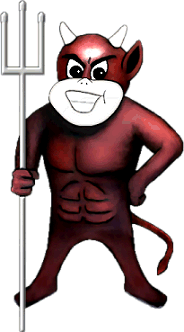 Welcome to the 2009 Hadite Reunion Info page. Here you will find the latest reunion updates and information, with the newest update at the top. This information has been provided by Lyn Pool '73. If you have any questions or comments regarding the information on this page please send Lyn an e-mail at:

Thanks.




October 18, 2007 update

The View From Here

Well, the votes are in and the winner is………a tie….well close enough.  Between  Orlando, FL. And Myrtle Beach, SC.  There was a total of 143 votes cast via e-mail and postcard.  Orlando got 40  votes, Myrtle Beach got 39, Savannah had 33 and Atlanta had 31. 

So here's what I propose….we're going take just one more vote.  Your only choices are Orlando or Myrtle Beach.  Send me an e-mail with your choice.  You have until Thanksgiving to send me one in order for it to be counted…so do it now while you are thinking about it.  We need to get this done so that we can get someone to volunteer to head this up!!!  So go to your computer now and send me your choice….and that's the View from Here.

Lyn Pool



January 18, 2008 update

Well, we have a winner…..drum roll please…it's MYRTLE BEACH. There were 166 votes by e-mail.  100 of those votes were for Myrtle Beach and the other 66 were for Orlando.  Congratulations to all those who voted for Myrtle Beach.  I know that you will be happy and I'm sorry to all those who voted for Orlando..there's always next time. 

I would have been excited either way because I haven't been to either place so it's always an adventure!!!

Next step we take is that we need some people (at least one person right now) to step forward and volunteer to plan this reunion.  If you've never done this before and think that you'd like to, please consider it.  There are plenty of us out here who would be more than happy to give you advice, offer hints and support you in any way possible. Contact me and let me know that you are interested and I will get you started in the right direction if you need me to. 

I hope everyone's holiday was merry and bright.  I had the opportunity to have a bunch of crazy Hadites over to my house, not once but twice. Phillip Miranda, Kathy Broomall Miranda, Terri Hayter Loudenburg and Beth Brandon came over for dinner one evening and we had a blast just talking about the past and the present.  Then Kathy mentioned that her brother Bill would be in for Christmas and I hadn't seen Bill since I graduated and so I suggested that they bring him on out to the house.  So Boxing Day (the day after Christmas in case you don't remember) Phillip, Kathy, Bill, his wife and the Broomall's children came out to the house and we once again had a wonderful time catching up on 30 years worth of stories. What a treat!!!

I highly recommend getting together whenever possible.  Life has a way of throwing stuff at you when you least expect it, and we never know what's going to happen from one day to the other.  Don't let those moments pass you by because you will regret it forever.  And that's the View from Here……

Reunion Planner….contact me by e-mail: 
LPool1@Juno.com
or cell: 512-876-8387 or home 512-930-1124.  

May 1, 2008 update

Your reunion committee has been selected and are hard at work already.  The reunion committee consists of Steve Garcia, Maureen Martin Aajker, Pete Stone and yours truly.  We've already decided to go  again with Reunions Unlimited as our reunion planners, and we will be working with Bill Gunkle and his very capable staff. 

Steve and I have both done reunions so this should be a very smooth process and Maureen and Pete are going to be learning all about the process.  Maureen coincidently lives in Myrtle Beach so if you have any questions about the city I'm sure that she would be more than happy to assist you in any way that she can.  Look for articles in this and upcoming newsletters from both Pete and Maureen.

Since it's just a little over a year to the reunion it is once again Directory time. I would like to have the Directory in your hands by the end of Oct. of this year.  So if your information has changed in anyway please e-mail me
LPool1@Juno.com
to let me know.  Also I can publish all or any information that you would like.  If you only want your e-mail published then please let me know ASAP.  But remember if you'd like to have people get in touch with you then the more ways they have to do it the better.  Deadline for getting info to me is June 1st….but do it now while you are thinking about it and that's The View from Here.


August 1, 2008 update

The 2009 UHHS/CHS Alumni Association Reunion will be held on July 16-19, 2009 at Myrtle Beach, South Carolina. The facility for the reunion has not yet been decided but negotiations are currently underway and hopefully an agreement will be reached soon. Please check this page often for any further developments and announcements from the reunion committee. 

January 19, 2009 update

If you haven't heard yet here is the latest on the reunion.  Our affair will be held at a place called Barefoot Resort…you can Google it and see what a wonderful place it is.

We have a 3 bedroom condo reserved for 3 nights for the Hospitality Suite.  We have Hotel Rooms at the Yacht Club Villa for $135 a night, 1 bedroom Suites at the Yacht Club Villa for $199 and 2 Bedroom suites at the Golf Villa for $185 and a 3 bedroom suite in the North Tower at $280.  I think that with the economy being the way it is….let's all sleep together!!!  HA!!  You know what I mean….consider gathering up all your girlfriends and share a suite or guys…gather up your buddies.  It's only for a couple of nights and if it means the difference between you staying home or coming well then loosen up a bit and relax and share.  So start talking to one another and come up with a plan!  Hope to see everyone there.


January 26, 2009 update

The reunion packets and info are now online at Reunions Unlimited. Please go here for more information: